What a fantastic President's Day and fitting tribute to 90 years of Fordhouses Cricket Club.
A lovely day of wall-to-wall sunshine was kicked off by our youngsters who competed for the junior tournament. It was very exciting to see so many talented kids playing the game with such grace and such big smiles. The eventual winners were 'the Andersons'.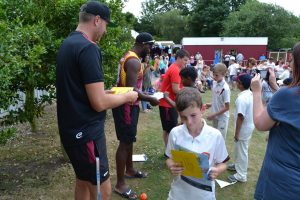 Well done to everyone that took part – looks like you enjoyed 'teas'!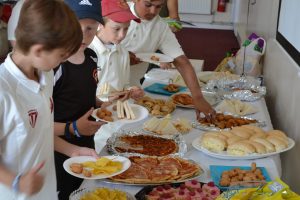 Our hotly contested double bowls tournament was retained for a second year in a row by duo, Dave Williams and John Elgerton. Well done Gents.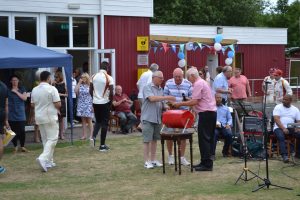 Club Chairman, Peter Jones, and Club President, Kevin Threlfall, thanked the many organisers and cut a celebratory cake to honour the Club's 90th anniversary.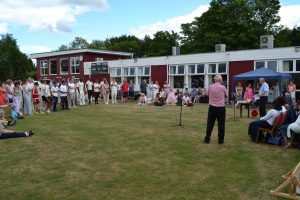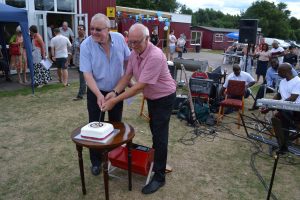 To finish off a great day, the senior final saw the 'old un's' playing against club pro Tendai Chisoro's team.
A challenging target of 97 was set from just 6 overs with club pro Tenny dispatching ball after ball over the boundary ropes! He was then cooled down in the stocks with a few water sponges!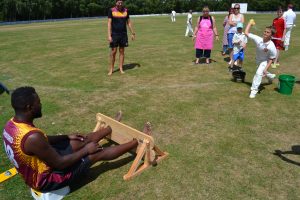 Despite a tenacious run chase , the 'old un's' couldn't quite pull off the victory. Beer still tasted good despite the loss!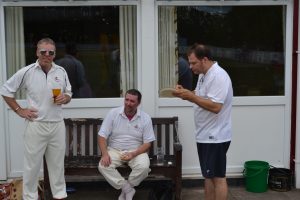 Well done to our senior champs!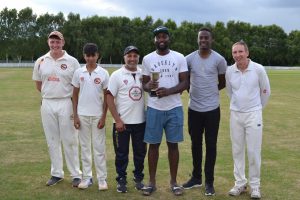 A full album of all pictures from President's Day 2017 can be viewed on the club's Facebook Page. Click here